WorkCompEvent.com Registration System

OCTOBER 18-19, 2023
GREATER RICHMOND CONVENTION CENTER
403 N. 3rd Street, Richmond, VA 23219
Attendee Registration
Conference Rate:
Early Bird Rate: $425, on or before August 31, 2023
Registration Rate: $475 , regular price after August 31, 2023
Conference registration cost covers conference sessions, materials, access to exhibit hall, continental breakfast, evening reception, and luncheon. Hotel cost is not included in conference registration fee.
Cancelation Policy:
Cancelation must be made before 5:00 pm on October 10, 2023. Substitution of personnel is recommended in lieu of cancelation after that date. The full registration fee will be forfeited if you fail to attend or cancel in a timely manner.
Special Needs:
Individuals attending the conference who may need auxiliary aids or special services are requested to provide notice of their needs in writing no later than 10 working days before the conference so that appropriate arrangements can be made .
Lodging:
Conference group rate is $184 per night at the Hilton Downtown Richmond. Reserve the group rate here by September 17th. For questions, call the hotel at 800-HILTONS.
For questions, contact IWCF:
Phone (386) 677-0041
Fax (386) 677-0155
Email: co************@iw**.us
Net proceeds from this event, if any, go to the International Workers' Compensation Foundation (FEIN# 35-1737364), a non-profit organization, to further its work in workers' compensation education and outreach.
Produced in Partnership With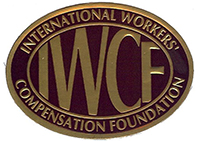 Online Registration Provider

Use of this site is subject to the
following privacy policy.
For additional information contact the IWCF at:
Phone: 386-677-0041 • Fax: 386-677-0155
Email: co************@iw**.us