WorkCompEvent.com Registration System

Conference Schedule
Thursday, May 9
7:30 – 8:30 a.m……………………Registration and continental breakfast
8 – 9 a.m…………………………….Opening session
9:15 – 11:30 a.m………………….Concurrent workshops
11:45 a.m. – 12:45 p.m…………Lunch
1 – 4:30 p.m………………………..Concurrent workshops
4:30 – 5:30 p.m………………………..Exhibitor and networking reception
Friday, May 10
7:30 – 8:30 a.m……………………Continental breakfast
8:30 – 9:30 a.m……………………Keynote session
9:45 a.m. – noon………………….Concurrent sessions
We will be featuring favorites such as:
Case law updates from the Oregon Workers' Compensation Board
A workers' compensation basics collaboration
An overview of Oregon's nationally recognized return to work programs and the benefits to employers, insurers, and injured workers
Oregon legislative update
Progress report on the WCD Modernization program
Workplace recordkeeping and reporting
Worksite modification
New topics being introduced in 2024 include:
"Total Worker Health," presented by the Oregon Health & Science University (OHSU): creating a culture of safety, health, and well-being while lowering claims
A deep dive into first payment of temporary disability presented by the WCD Audit team
The true cost of risky driving: the costs to employers
Sanctions education, new civil penalty overview, and how to avoid penalties
And much more!
Topics are subject to change. For updates, visit our website: wcd.oregon.gov.
Produced in Partnership With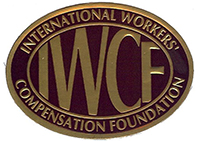 Online Registration Provider

Use of this site is subject to the
following privacy policy.
For additional information contact the IWCF at:
Phone: 386-677-0041 • Fax: 386-677-0155
Email: co************@iw**.us