WorkCompEvent.com Registration System

General Information
October 4-6, 2023
The 28th Annual North Carolina Workers' Compensation Conference will be held in person on October 4-6, 2023, at the Raleigh Convention Center. The North Carolina Industrial Commission organizes this program with the goal of bringing its stakeholders together and educating them about current and noteworthy workers' compensation trends and topics (including medicolegal issues and Industrial Commission processes and procedures) while providing a forum for meaningful dialogue among Conference participants. This year's presenters include members of the Industrial Commission leadership; several Deputy and Special Deputy Commissioners; Industrial Commission Section Heads; plaintiff and defense attorneys; physicians; medical and vocational rehabilitation specialists; and mediators.
Who Should Attend?
Employers, insurance adjusters, self-insurers, third-party administrators, safety and human resource managers, plaintiff and defense attorneys, paralegals, healthcare providers, medical and vocational rehabilitation specialists, and mediators are encouraged to attend. Anyone with a professional interest in the workers' compensation system in North Carolina will receive valuable information at the Conference.
Continuing Education Credits
Application is pending for up to 12 hours of continuing education credits in the following occupations: attorneys (CLE), paralegals (CPE), insurance adjusters (CE), human resources professionals (SHRM), and rehabilitation providers (CE for CDMS and CCM); and 1 hour of credit for mediators (CME). COHNs, CRRNs, and any other discipline will be provided, upon request, with a certificate of completion for credit submission. For adjusters, the Conference sessions are grouped into three courses. Adjusters must complete all sessions in each course to receive credits for that course.
Adjusters also should be aware that the North Carolina Department of Insurance does not award credit to non-resident adjusters with North Carolina licenses unless domiciled in North Carolina as an adjuster. For general information concerning licensing and CE requirements for adjusters in North Carolina, please contact the North Carolina Department of Insurance at (919) 807-6800.
Materials
Attendees will be able to download the materials via internet prior to the Conference. Please look for the link in an email announcement from co************@iw**.us when the materials are available. Please provide an accurate and legible email address when you register to ensure receipt of instructions. Also, please add co************@iw**.us to your email "safe sender" list as a trusted contact.
Hotel Information
The host hotel for our conference is:
THE RALEIGH MARRIOTT CITY CENTER (Across the street from the Convention Center)
500 Fayetteville Street
Raleigh, NC 27601

Conference Rate: $215.00/night • Rate Cut-Off Date: September 5, 2023

The Conference group rate will not be available if the room block becomes full prior to the cut-off date, so make your reservations early. Click here to book your group rate online for the North Carolina Workers' Compensation Conference, or call (800) 228-9290 (hold times may be lengthy).
Raleigh Convention Center Parking Information
Please visit the Convention Center's website here and scroll down to Parking for detailed driving directions to two parking garages for Conference attendees (the Performing Arts Deck and the Marriott Deck, both of which are located on the corner of Lenoir and Salisbury Streets). Exhibitors should go to the underground parking garage of the Convention Center located on the corner of Lenoir and Dawson Streets to unload booth materials and equipment; a garage attendant will provide unloading instructions and parking directions upon arrival.
Produced in Partnership With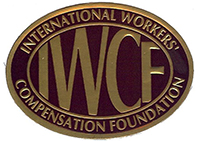 Online Registration Provider

Use of this site is subject to the
following privacy policy.
For additional information contact the IWCF at:
Phone: 386-677-0041 • Fax: 386-677-0155
Email: co************@iw**.us