WorkCompEvent.com Registration System

$400 per person on or before May 31, 2023, and $450 per person after that date. Includes conference materials, reception, breakfast, lunch, refreshments, and access to the exhibitor area; hotel accommodations not included.
CONFERENCE REGISTRATION
Conference registration includes all sessions, conference materials, reception, two breakfasts, lunch, refreshments, and access to the exhibit area. Hotel accommodations not included. Contact IWCF at 386-677-0041 or co************@iw**.us for additional conference registration information. Please submit a separate registration for each conference participant or attendee.

CANCELLATION
Conference registration is limited and on a first-come, first-served basis. Cancellation
without notice is subject to full forfeiture of registration fee. Cancellation with notice after 5 p.m., June 23, 2023, is subject to a $50 administrative fee.

CONTINUING EDUCATION CREDITS
Applications will be made for up to 11 hours of Texas CLE credit for attorneys, TDI continuing education credit for insurance adjusters, SHRM credit for human resources professionals, and CDMS and CCM credits for rehabilitation providers. Adjusters must provide an insurance-related license number at the conference. Insurance adjusters must attend all sessions each day to receive credit for that day; no partial credit will be given. A certificate of attendance is provided for other professional disciplines.
Produced in Partnership With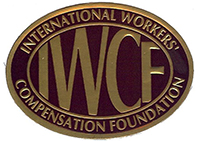 Online Registration Provider

Use of this site is subject to the
following privacy policy.
For additional information contact the IWCF at:
Phone: 386-677-0041 • Fax: 386-677-0155
Email: co************@iw**.us